Anupama Spoiler

In today's upcoming episode, Anupama wants to go to her house. But Malavika, Anuj and Kaka stop her by emotional blackmail. On the other hand, Nandini and Samar continue to argue about Kavya. During this, both ask to think again about marriage. However, Baa convinces Samar not to leave the house as he had gone to fight with Nandini last time too and had an accident. Everyone becomes happy when Anupama does not return. Anuj promises Anupama that she will never leave him. At the same time, Anuj talks to Anupama on domestic violence and says that he took care of Malvika but what happened to him. A flashback scene is shown, in which Anupama is seen accusing Vanraj of domestic violence. Here, Baa tells Anupama about Samar and Nandini. Pakhi asks Toshu to teach to go abroad.
Monday- Summer dance class takes place. There Ba and Anupama go. Samar says that the relationship which breaks after marriage should break before marriage. On the other hand, Nandini also appears worried about Kavya and tells Vanraj a lot.


YRKKH Spoiler
Both Akshara and Abhimanyu appear troubled by the matter of marriage. Meanwhile, the Birla family sends turmeric to Aarohi. Which Neil intentionally puts Akshara first. Although no one can see it. When Akshara goes to get rid of turmeric, it is smeared on both his hands. Here, Abhimanyu gets a photo of a fire in the camp, in which Akshara saved his life. But he still can't see it. Suhashini shows Akshara the video of Nayar and Karthik and tells that Naira always supported Sahi, hearing which Akshara started some things in her mind.
Monday- Akshara does not apply turmeric to Aarohi. Abhimanyu sees the photo of the camp in which Akshara saved his life. He gets angry seeing this.

Imlie Spoiler
Tamarind comes to know about Anu secretly keeping the phone and does strange things to mislead them. After that the phone hangs up. On the other hand, Tamarind entrusts her Sita Maiya idol to Aditya, then Aryan gets a big goddess Pramita installed for her at home. Aryan gets a call that Terror will give him a live interview. When Tamarind returns Anu's phone call to Tripathi residence, Malini is shocked. Aryan overhears the live telecast of terror. But Tamarind opposes his point. and speaks to run live. Here, to know about Arpita's condition, Sundar calls her by changing her voice. During the live feed, Panic reveals that Aditya has a bomb in his ear in the form of an earphone, which he cannot remove. Everyone gets shocked hearing this.
Monday- Tamarind accuses Aryan of deliberately pushing Aditya to death.
GHKKPM Spoiler
Seeing Shruti's file, Sai takes care of her. Asks about her marriage and husband. Pulkit also studies Shruti's case. Virat is also called to come to the hospital. Where Pulkit and Sai take Shruti's well being, everyone gets shocked when Virat comes there. The nurse comes and asks Virat to sign the child's birth certificate. After this Sai leaves from there. Virat in his heart wants to tell all the truth to Sai that what he is seeing is not what he understands but is unable to tell. Sai too gets emotional seeing Shruti and Virat together.
Monday- Sai tells Virat that his wife Shruti is having an operation. Pulkit refuses to perform this surgery.
Spoiler Alert: Anupama warns Vanraj, Akshara gets turmeric in YRKKH

TV Serial Spoiler: Nandini and Samar's relationship will break in 'Anupama', Akshara-Abhimanyu's marriage in YRKKH!

Anupama Update: Anupama and Anuj's closeness is bringing a new twist between the distance of Samar and Nandini!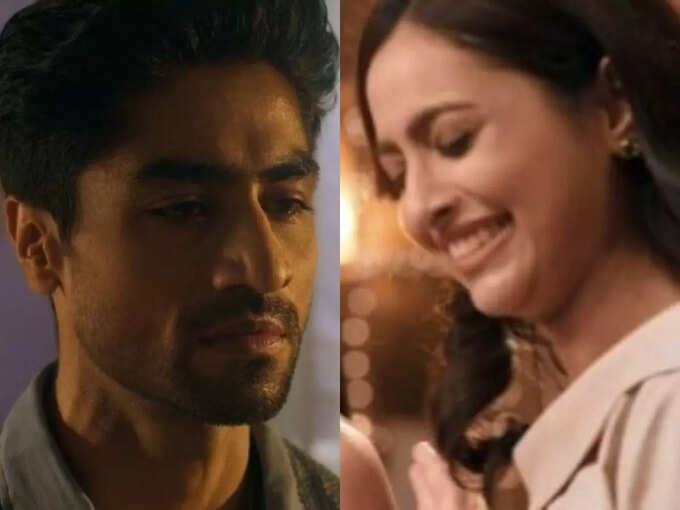 ,