Anupama Spoiler
Anupama talks to Vanraj about Malvika. She convinces him to limit his relationship with Malavika to friendship. On this Vanraj tells that he is neither concerned with Kavya nor Malavika. He only cares about his work and career. On the other hand, the tussle continues between Samar and Nandini regarding the relationship of Kavya and Vanraj. Baa gets suspicious about this time, so she asks Samar whether all is well between them or not. By making evasive things on this, Samar starts talking about marriage with Ba. On the other hand, Anupama tells Anuj that there is nothing more than friendship between Vanraj and Mukku, worried about Malvika in the office. And on hearing this, Anuj also answers, listening to which Anu starts having a dream, in which both she and Anuj are seen dancing and romancing. Samar and Nandini once again have a fight over Kavya, seeing which Baa explains to them.
Tomorrow-
Anupama decides to go to her house to bridge the distance between Malvika and Anuj. A dirty fight ensues between Samar and Nandini. Samar says that both of them should think once before living together.

Imlie Spoiler
Arpita overcame her phobia. Aryan thanked Tamarind for this. Also said sorry for talking awkwardly to him. Everyone remembers Tamarind's old things and praises her. Amidst all this, Malini makes plans with Anu to avoid talking about Aditya and Tamarind. Anu asks Malini to call on her phone and she goes and hides it in Imli's room. After this, Tamarind gets a call from her mother Mithi. She goes to her room to talk. Aryan also goes after and he is unable to talk. But she talks in code words, letting her know that Aditya is fine and has her. Meanwhile, Tamarind's hand falls on Anu's phone and she learns that she is being spied on.
Tomorrow- To have fun, Tamarind tells Anu on the phone that she is talking about the trail. But during this time she talks sloppy things in her own style, which becomes difficult for Malini to decode.
YRKKH Spoiler
Harsh and Anand send Akshara home from the hospital. At home, both of them tell Manish that without delay in the marriage, tomorrow Haldi and get married in the night. Akshara gets upset hearing this. At the same time, Suhashini also takes Harsh's side and says that there should be no delay. Here, Neel tells Abhimanyu that his procession will go tomorrow only. Abhimanyu gets shocked hearing this. Then Harsh comes there and tells about marriage and turmeric. To which Abhimanyu says that until the mother does not come, there will be no rituals. On the second day Akshara asks Aarohi for answers to her questions, then she tells about her exam. On this Akshara says that she is doing wrong by lying. But she doesn't listen. On the contrary, a message comes to him, in which it is revealed that he has an exam today on the wedding day. Aarohi leaves from there as she is in a hurry.
Tomorrow- Akshara says that one wrong decision can mess up three lives. Anand asks Abhi to apply turmeric. The turmeric that went for Aarohi accidentally falls in Akshara's hand. Suhashini tells Akshara that Naira used to do what was right. Because the truth is bitter once but the sweetness goes away forever.
GHKKPM Spoiler
Sai tells that she has to fulfill her dream of Aba. Wants to become a great doctor. Pulkit supports her and promises to be by her side always. Also he asks Sai to stay with him. But Sai refuses. On the other hand, because of Virat's antics, the emperor also scolds him and favors Sai. Also he asks about Shruti, to which Virat reveals that she is just his friend's wife. Angered, the emperor leaves from there. Viraat also asks Patralekha to stay away from her. Pulkit gets a call to handle Shruti's case. Sai also goes with him. Both, however, remain unaware that the name of the patient is Shruti.
Tomorrow- Sai comes to know that it is the same Shruti who has caused so much turmoil in his life.
Spoiler Alert: Anupama warns Vanraj, Akshara gets turmeric in YRKKH

Spoiler Alert: Pakhi's boyfriend's entry in 'Anupama', eyes on Sai-Virat's divorce in 'Gum Hai Kisi…'

From Anupamaa to Imlie, this new twist will come in TV shows, Suicide will create a ruckus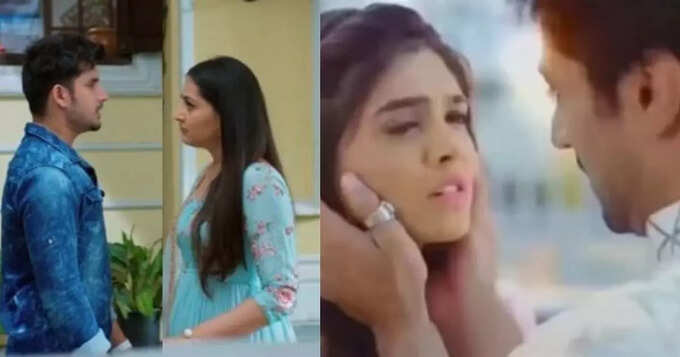 ,