Kapil Sharma tickled the audience a lot with his comedy. With big dreams from a small place, he reached Mumbai and brought such a comedy on the TV screen, which was hardly seen and heard before. Sometimes by becoming a 'cop' and sometimes as 'Doctor Gulati', he made people laugh, but in the midst of these laughter fountains, he also faced many difficulties in his life. His name was also associated with controversies. There will be so many things that no one will know about this personality. But now Kapil's fans should get ready to see his life more closely, because now a film is going to be made on him. Yes, Kapil's biopic has been announced.
Mrigdeep Singh Lamba, director of the hit movie 'Fukrey', will portray his tumultuous life (Kapil Sharma Biopic) on the big screen. Its title has been kept 'Funkaar'. Will he play the role of Kapil himself or some other actor, it will be known only in the coming time.

Identity created on the basis of talent

It is worth noting that Kapil Sharma used to belong from the middle class family, but on the basis of his talent, he reached the TV show. He made his mark by doing many small shows and won the hearts of the audience with his comic timing.
launched my show

Kapil launched his big show 'Comedy Nights with Kapil' which broke TRP records. This show was seen from house to house. The show was attended by well-known celebrities of Bollywood and made revelations related to life in a fun way. Not only this, Kapil is also a very good singer. He has also tried his luck in the film.
name associated with controversy

But it is said that after getting name, money and fame, it is equally difficult to maintain it. Same happened with Kapil. He was also associated with the controversy. Sometimes by tweeting drunk, there was a ruckus and sometimes he got into a fight with his co-star Sunil Grover. He has also become a victim of depression.
Ginny got along

In this ups and downs, he got the full support of Ginni Chatrath. She always stood by him as a support. Both got married and now they also have two innocent children.
show coming to netflix

Kapil has now progressed a lot by learning from his own life. He also runs 'The Kapil Sharma Show' and now he has a show on Netflix, where he will tell some unheard things about himself. Now it will be interesting to see what will be shown in his biopic. For now, fans will be eagerly waiting for his film.
Kapil Sharma did such a dance on 'Tip Tip Barsa Pani', Farah said – Seeing this, the rain should stop


These 5 stars got angry with Kapil Sharma's antics, one had left his show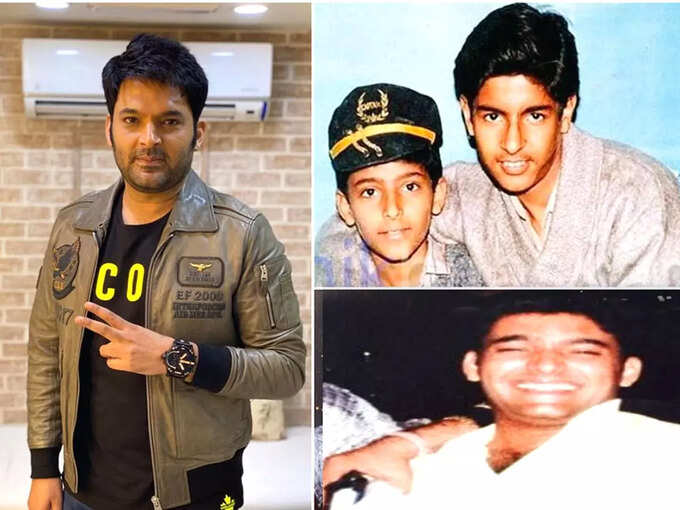 ,