Kabul
The Taliban, which has won Kabul in Afghanistan, is preparing to form a government. On the other hand, Vice President Amrullah Saleh, who ran away leaving the Afghan people in the middle, has declared himself the President. He also targeted US President Joe Biden, saying that arguing with him is useless now. Saleh also appealed to Afghan citizens like the Northern Alliance to stand up against the Taliban.
Saleh declared himself president
Amrullah Saleh tweeted that according to the Constitution of Afghanistan, the Vice President becomes Acting President in the absence, escape, resignation or death of the President. I am currently inside my country and have a legitimate caring president. I am reaching out to all the leaders for their support and consensus.
Saleh's attack on Biden
In another tweet, he targeted the US, saying that now it is useless to argue with Joe Biden on Afghanistan. let him go. We have to prove to the Afghans that Afghanistan is not Vietnam and the Taliban are not even remotely like the Vietnamese communists. Unlike the US-NATO, we have not lost our spirits and see great potential ahead. The warnings have expired. Join the resistance.
ISI chief had said- 'Will defeat America in Afghanistan with the help of it', 'dream fulfilled'
Saleh said – I will not bow down in front of Taliban
On Sunday, he tweeted and said that I will never bow down to Taliban terrorists under any circumstances. I will never betray the spirit and legacy of our hero Ahmed Shah Masood, Commander, Legend and Guide. I will not disappoint the millions of people who listened to me. I will never be under one roof with the Taliban. never.

This stronghold of Afghanistan where the Taliban could never capture, even the Soviet army did not dare
Saleh is hiding in Panjshir Valley
Fearing the Taliban, Amrullah Saleh is hiding in the Panjshir Valley of Afghanistan. It is said to be the stronghold of Ahmed Shah Masood, a former commander of the Northern Alliance. This area is so dangerous that even the Taliban has not been able to capture it till date. Panjshir is the only province still out of Taliban control. This valley in north-central Afghanistan was never occupied by the Soviet Union in the 1970s or the Taliban in the 1990s.

Taliban News: Who is the main leader of Taliban and how powerful is Mullah Baradar? understand from a picture
Ahmed Shah Masood was the hero of the Afghans
Ahmed Shah Masood achieved great prestige during his conflict with the Taliban in the 1990s. India has also been helping them. It is said that once when Ahmad Shah Masood was badly injured in a Taliban attack, India airlifted him and treated him at Farkhor airbase in Tajikistan. It is also India's first foreign military base. It was established by India especially to help the Northern Alliance.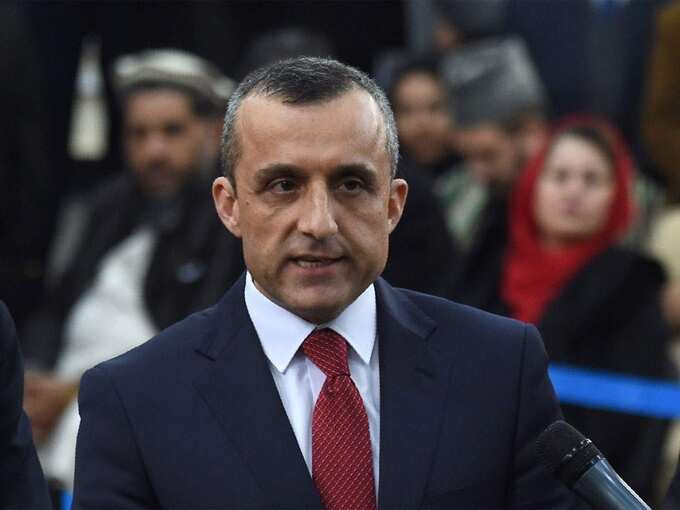 amrullah saleh
.