Kabul
President Ashraf Ghani fled the country late Sunday evening after the Taliban took control of the Afghan capital, Kabul. Earlier there were reports that he had gone from Kabul to Tajikistan. It was later told that the Tajik authorities did not allow his plane to land, so he went to the Gulf country of Oman. Meanwhile, the Russian embassy in Kabul claimed that President Ghani had taken money with him in vehicles and helicopters. However, Russia failed to produce any evidence to support its claim. In such a situation, questions are being raised whether Ashraf Ghani ran away with money or is Russia defaming him because of his proximity to America.
What did the Russian embassy allege
Nikita Ishchenko, an employee of the Russian embassy in Kabul, told the Russian agency RIA that he took a large amount of cash with him when Ghani left Afghanistan. The money has been loaded into 4 vehicles going with him. Even 4 vehicles fell short for the amount of cash the President wanted to take with him. In the end, the situation became such that in the chaos, he had to leave some cash at the airport.
Afghanistan News: President Ashraf Ghani had left Afghanistan with helicopter, 4 vehicles and huge amount of cash: Reports
Russia's close relationship with the Taliban
The friendship between Russia and the Taliban is well known. Since 2015, the Taliban and Russia have also started openly displaying their friendship. Before the peace deal, America's fiercest rival Taliban had started increasing its proximity with Russia. The biggest role in this was played by the Russian Embassy in Kabul. The Taliban commander and the Russian Foreign Ministry met under his direction. A month ago, when Taliban leaders had arrived in Moscow for peace talks, the Russian ambassador was also present there.
Afghanistan Taliban News: Why did America withdraw troops from Afghanistan? Biden told
Russia to recognize Taliban government
Russia has openly declared that it will recognize the formation of a Taliban government in Afghanistan. Not only this, Russia has also said that it will continue to run aid missions for Afghan citizens. This friendship of Russia with the Taliban says a lot. Russia has been following the US to the democratic government of Afghanistan. In such a situation, it is obvious that he can support the anti-government faction.

This stronghold of Afghanistan where the Taliban could never capture, even the Soviet army did not dare
Russian envoy expressed willingness to visit Kabul with Taliban
Despite so much turmoil in Kabul, the Russian ambassador present there has expressed a desire to visit the capital with Taliban leaders. The Russian news agency Sputnik reported that they said they wanted to visit to assure safety among the people. Currently, only three countries have full staff in embassies in Russia, which include Russia, China and Pakistan.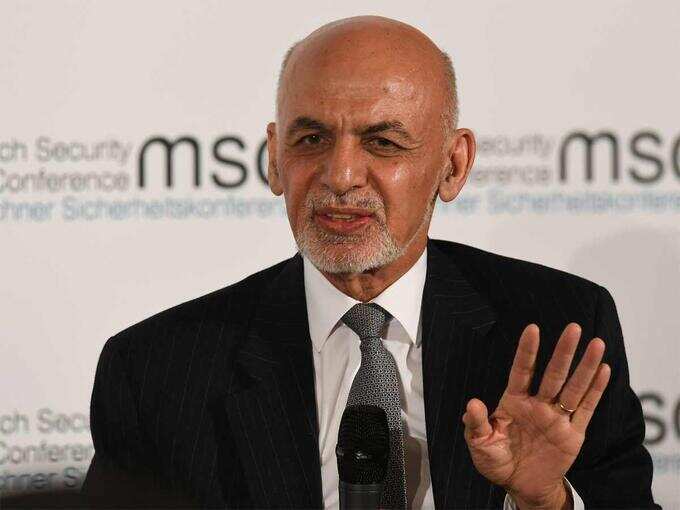 Ashraf Ghani
.