Highlights
Ved Pratap Vaidik raised questions on the attitude of the Indian government towards Taliban
Said- When the whole world including America, Russia, China is talking, why are we behind?
PMO, Foreign Ministry, RAW etc were also targeted regarding Afghanistan
New Delhi
The Taliban is going to take power in Afghanistan. The whole world is shocked by the Taliban taking over Afghanistan so soon after the departure of American soldiers, but senior journalist Ved Pratap Vaidik does not believe so. He says he was not surprised by the Taliban's rapid capture. He has questioned the Indian government's stand of not negotiating with the Taliban.
In a conversation with NavbharatTimes Online, Vaidik said, 'I have been working on Afghanistan for 55 years. I do not understand why the Indian government did not wake up earlier about the Taliban? I had told the senior officials of the Ministry of External Affairs 4 days ago to prepare to bring back the ambassadors and our people trapped there.
He further said, 'I told the officials of the Ministry of Foreign Affairs that if the countries whose thousands of soldiers were killed by the Taliban, if they are talking to the Taliban, then why can't we? Taliban is not our enemy, they are definitely indebted to Pakistan because they get help from Pakistan.
Ambassador, 150 ITBP personnel also stranded in Kabul, Air Force's C-17 Globemaster arrived for airlift
Supporting his point, he said, 'When the Air India plane was taken to Kandahar after the hijacking, I spoke to Mullah Omar of the Taliban at the behest of PM Vajpayee and the Taliban agreed to leave our plane. Recently, the Taliban has also described Kashmir as an internal matter of India. We should be realistic and not hesitate too much about talks with Taliban.
Ved Pratap Vaidik expressed displeasure over the stand of the Indian government and said, 'When all the countries are talking, who has stopped us from talking, why have we become the hangers of America. Why is the Ambassador of India not talking to the Taliban? What is our foreign minister doing, what is RAW doing? PM gave a speech on Independence Day, there is no mention of Afghanistan in it, there is no concern about it. If Afghanistan goes into the hands of India's enemies, what will happen to the project of Chabahar port, what will happen to the route to Central Asia?'

'Taliban sympathizers' in India… Delhi riots accused welcomes Taliban rule, audio clip goes viral
Vaidik said that the biggest impact of the formation of a government in Kabul will be first on Pakistan, then it will affect India. Still Russia, China, America, Turkey, Iran, Saudi Arabia etc. are talking to Taliban, but India is not doing any talks. He said that India should have brought a proposal to send peacekeeping forces to Afghanistan as the chairman of the Security Council, after that Ashraf Ghani and the Taliban should have formed a joint government, followed by elections. If the people there had chosen the Taliban, then their decision should have been accepted.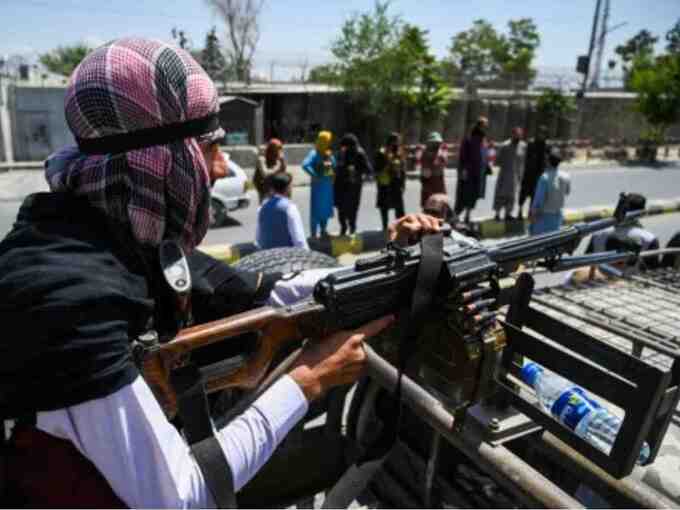 Taliban terrorists in Kabul.
.