Tokyo

World champion PV Sindhu on Friday stunned world number five Akane Yamaguchi of Japan to enter the semi-finals of the Tokyo Olympics women's singles event. The game lasted for 56 minutes and the Indian shuttler won the match. Along with this, the hope remains intact by doing Olympic gold medal. He won silver medal in Rio Olympics-2016.
Sixth seed Sindhu said after the match, "The first game was mostly under my control. I was taking the lead but I stood because he had come back in the previous matches. But I held the lead and won it. She said, 'In the second game, I was taking the lead but then she came back. But I also faced, I didn't lose hope and kept playing in the same rhythm. I am happy with the way I played, I didn't make too many mistakes.

Tokyo Olympics: PV Sindhu's amazing game, defeating Yamaguchi to reach semi-finals
Before the match, Sindhu had a winning record of 11-7 against the Japanese who she defeated in the All England Championship in March this year. Yamaguchi tried to make a comeback in the second game but Sindhu registered her 12th win in 19 encounters.
The Indian player said, 'I was not nervous, although she was on game point. My coach was saying – keep in mind, you will reach. He was backing me consistently, I am happy to be able to come back in two games. He said, 'I worked very hard for this. Now I will feel a little more comfortable and prepare for the next match. I am happy but I have to prepare for the next match.

PV Sindhu reached the semi-finals after defeating Yamaguchi, now just one win away from the medal
Now Tai Tzu Ying will compete
She will now face second seed Tai Tzu Ying of Chinese Taipei, who defeated Thailand's Ratchanok Intanon 14-21, 21-18, 21-18 in the second quarterfinals. China's Chen Yu Fei and He Bing Xiao are the other two players to reach the semi-finals. Coach Park Tae Sang considers world number one Tai Tzu to be the Indian player's biggest rival and has a winning record of 13-7 against Sindhu. Sindhu has lost to Tai Tzu in the last three matches but she was successful in defeating the Taiwanese shuttler in important tournaments such as the 2016 Rio Olympics, the 2019 World Championship and the 2018 World Tour Finals.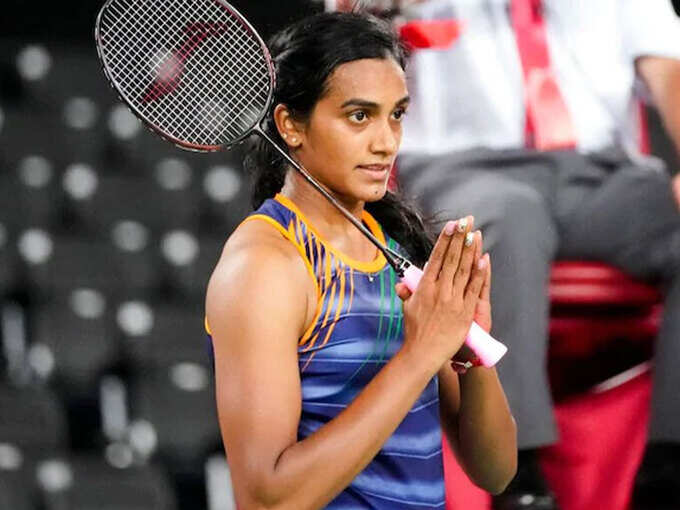 PV Sindhu said after confirming the medal, did not make mistakes, so could beat Yamaguchi
.