With the advancement of technology and the availability of smart phones in the hands of everyone, people are doing a Google search for any small need. Google is believed to be the mother of all things, especially celebrities, for photos. However, in some cases, some of the mistakes found in Google are shocking. Some of these have happened in the past and have since been corrected. The same thing happened with the latest star choreographer Shekhar Master. When Shekhar Master's name is searched, people are shocked to see the information coming in Google.
Along with Shekhar Master's photo, his year of birth is 1963 and his date of death is July 8,2003. His fans were shocked to see this. Google fans are outraged that the surviving Shekhar Master was shown missing in 2003. But here's the real thing .. Google is showing actor Master Shekhar Information instead of choreographer Shekhar Master.

JV Shekhar, a child artist from Tamil Nadu, is known as Master Shekhar. He starred in nearly 50 films and died on July 8, 2003. Google mistakenly uploaded his information with a photo of choreographer Shekhar Master. We have seen a lot of Google search engine errors like this in the past as well.
These are the nights I enjoyed with you so much .. Samantha private party in short dress! That is why ..
Meanwhile, Shekhar Master Trend is currently running. Shekhar is doing master choreography for everyone from minor heroes to star heroes. Not only working behind the scenes for the film but also entertaining in front of the camera on the television. Zabardhasth is acting as a judge in Dhee shows.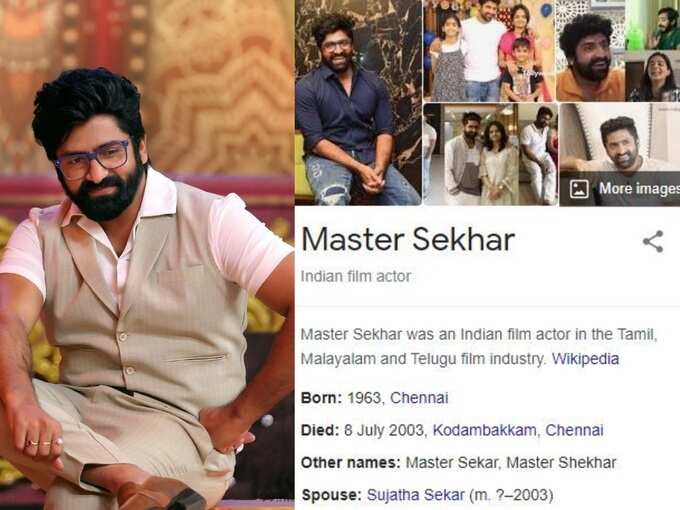 .