Highlights
On the basis of the sero survey report, ICMR said to open schools for young children
But doctors say that we should wait for two-three months now.
57% antibodies have been found in the young child, that is, 43% of the children are still in danger
New Delhi
Based on the sero survey report, ICMR has said that schools for young children will be opened. But doctors say that one should wait for two-three months, because in the report, the difference between antibodies found in young children and adults is only 5 to 10 percent. Antibodies have been found only in 57.2% of children aged 6 to 9 years, that is, half of the 400 million people who are still at risk of infection are children, so wait for the third wave, only then implement such a plan. The doctors said that the plan to go to school should be according to the different state and the circumstances there.
'Corona cases increased where schools were opened'
Arun Gupta, President and Pediatrics Doctor, Delhi Medical Council said that the cases of corona have increased in the countries where children's schools have been opened. He said that I am of the opinion that schools should not be opened now. Doctor Gupta said that the antibodies which have been found in the children, is it proving that they will not be infected with it. If they get infected they can become a super spreader. Children are a danger to their families.
Schools Reopening: Amidst the fear of third wave, ICMR suggested to open schools, know what is the situation in which state now, what is the plan
Survey found 57% antibodies in young children
Neelam Mohan, Pediatrics doctor at Medanta said that the level of antibodies in children has increased significantly in this survey compared to the previous survey. That is, children have also been infected and it has reached the level as much as the adult. In children between 6 and 9 years, 57.2% antibodies have been found, while it is 61.6% in those 10 to 17 years. While the overall is 67.6%. This shows that children are getting infected. There is only 10 percent difference between children below 9 years of age and adults. Dr Neelam said that on the basis of this survey, ICMR said that 400 million people are still in danger, who may get infected. There are children in this 40 crores too. In the survey, 57% antibodies have been found in young children, that is, 43% of children are still in danger.

What are the ACE2 receptors, which will lead to the opening of the school? Understand the connection to Kovid
Don't be in a hurry to open school
He said that my opinion is not to hurry now. Speed ​​up the vaccination program. State should make plans to open schools according to their own. However, Dr Neelam also said that we should definitely think about opening the school, but for this a full proof plan should be made. Dr Chandrashekhar of Rainbow Hospital said that it is true that the risk in children is low. The reason for this is that those who are healthy children, their immunity is very strong. They have less severity even after infection. Just wait a few more months and speed up the vaccination.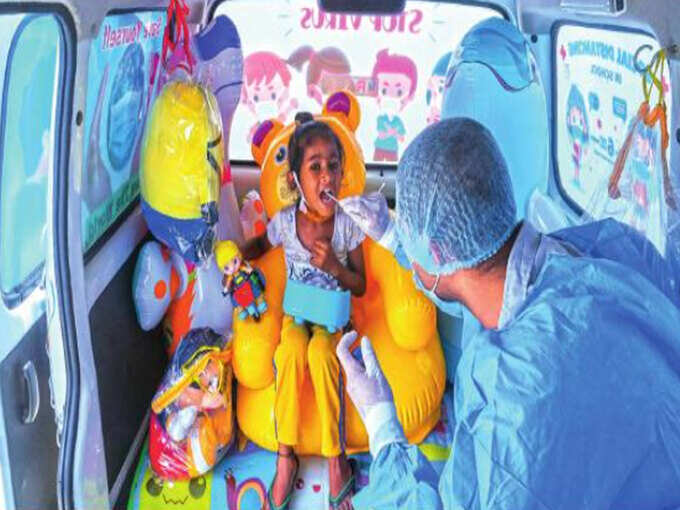 .