Once a shining heroine on the silver screen, Roza is still pursuing her craze with the same beauty. On the other hand, he continues to make noise on television as a judge in many shows. On the other hand, he is busy in politics. Even in such a busy life, Roza spends a lot of time with her family. Whenever there is a vacancy .. she goes abroad for shikars with her family. Related photos will be shared on social media.
Along with Roza, her daughter Anshu has a good following on social media. Photos of Roza and Anshu landing together go viral on social media. But Anshu is mostly away from social media. Anshu recently made an entry on Instagram. Within a short time of her insta account, she gained thousands of followers. Recently she conducted a question and answer session with her followers. She gave an interesting answer to the questions asked by netizens.
However, a man took a step forward and proposed to her in Spanish, "I love you." Anshu gave a staggering answer to this. She also retorted 'I love you .. thankyou' .. shocked the man.
In addition, some interesting questions asked by netizens to Anshu .. Let's see the answers she gave to them ..
Question: Do you have an idea to open a YouTube channel in the future?
Answer: Tell me guys .. do you want me to open a youtube channel.? I have to open it.
Q: Are you interested in business ..? If so what kind of business do you do?
A: I have always wanted to start a shoeline called Anshoe.
Q: What features do you like about boys?
A: There is no fear of something going wrong, there must be a good personality.
Q: What is your favorite movie?
A: Dangal, Inception Nagarjuna Sar movies in Telugu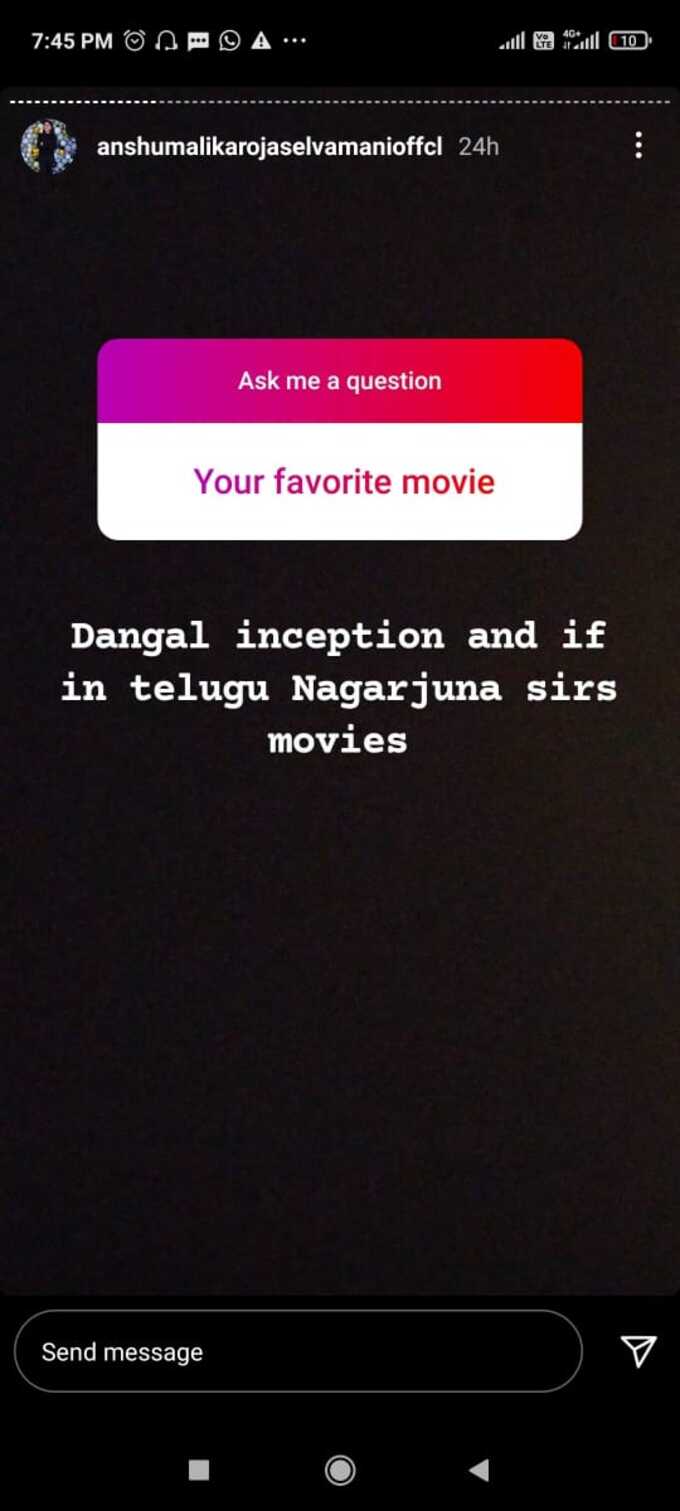 However, the news has been circulating for some time now that Anshu will be making an entry as a heroine soon. She also answered this in this live chat. 'Will you be the heroine .. or not?' When a netizen asked .. 'This question was asked to me by many people. My answer to that is the same .. I don't know .. I actually didn't even think of that ', Anshu clarified.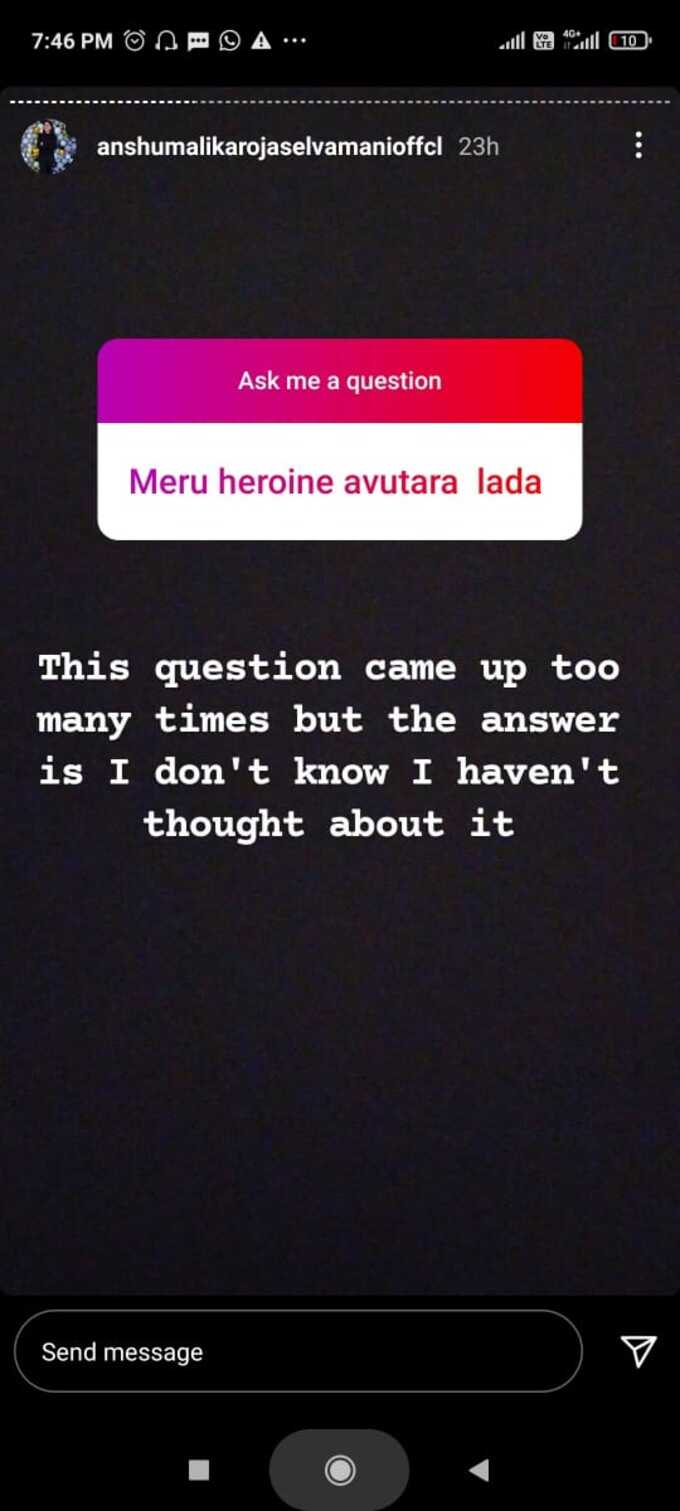 .